Wilson A2K SC1786SS Model 11.5 Infield Baseball Glove 2024 Model I Web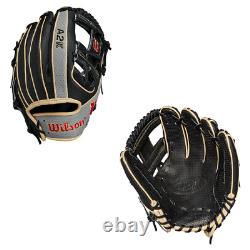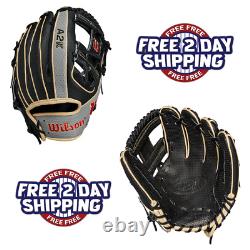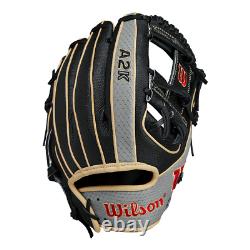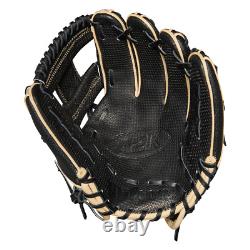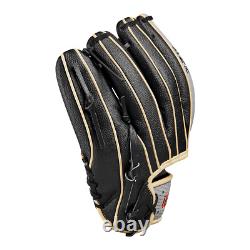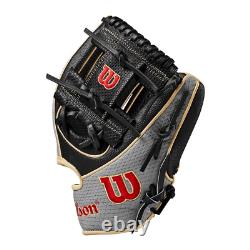 WILSON A2K SC1786SS MODEL 11.5 INFIELD BASEBALL GLOVE 2024 MODEL - I WEB. An iconic design meets modern innovation in the 2024 A2K® SC1786SS, Wilson's most popular infield model updated with SuperSkinT and Spin Control TechnologyT - a patented surface texture engineered to increase friction with the ball. The shallow pocket and H-Web include the dimpled surface treatment to better grip the ball, and lightweight SuperSkinT offers second basemen, third basemen and shortstops improved command. Black Pro Stock® Select leather is sorted three times and selected for flawless feel and durable performance.
Made by expert craftsmen in Japan, the glove features Double Palm Construction - an extra layer of leather between the palm and liner - to maintain its shape through countless repetitions on the infield dirt. Pro Stock® Select leather hides are triple-sorted, a fine inspection process reviewing the leather at least three times to identify the top 5% for ideal qualities of softness, stretch and durability. SuperSkinT is a microfiber material that's half the weight of Pro Stock Leather, but twice as durable. Its moisture-resistant design extends the longevity of the glove, and is easier to clean than traditional leather.
A dimpled pattern in the Pro StockT Leather in the palm and web of your A2000® helps reduce the spin rate of the ball by rapidly increasing friction at the moment of contact between ball and glove. Expert craftsmen insert an extra layer of thin leather between the palm shell and liner, extending along the palm and fingers to enhance pocket stability, form the glove during the break-in process and maintain its shape through frequent use. Dual Welting in Wilson gloves goes beyond a mere cosmetic effect, as it's integrated into the liner of each infield, outfield and pitcher's model, offering better support and helping your glove hold its shape better over time.
Flat Finger Binding gives players who prefer to play with a finger outside the glove greater comfort and control in the field. By reducing the amount of space between your finger and the back of the glove, you'll experience less pain when making plays. Keeps your hand dry and comfortable on the field and behind the dish. Bold logos strip away the distractions, allowing outlined, eye-catching Wilson logos to announce a new era in the iconic story of Wilson Ball Gloves. Manufactured entirely in Japan by craftsmen who have been making ball gloves for decades, the A2K is formed to the perfect shape over 18 hours of labor.