ZETT Pro Status baseball glove Genda model 11.5 infield Mizuno Rawling Wilson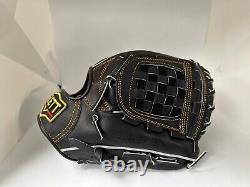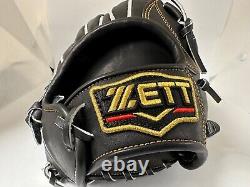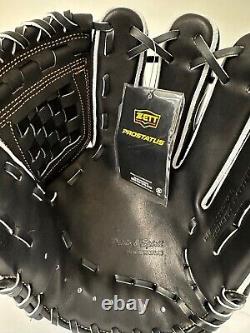 ZETT Pro Status baseball/Hardball glove; TOP of the line Japanese baseball glove; model of the starting short-stop Sosuke Genda, WBC team Japan champions. It has been made with a focus on the tightness and firmness of the catch. This is the Pro State series. Saitama Nishitake Lions / Sosuke Genda Player. Perfect for grabbing with a combination of softness and durability. Made by Japanese tanners from carefully selected North American leather. Made from processed professional state leather.
(Flat back) Pro status leather.